Picture, if you will, a Southern-style front porch staring out over a lushly landscaped lawn. Crepe myrtles offer a bit of welcoming shade as you gaze upon the other Charleston-style homes lining a street with family-friendly sidewalks. Friendly neighbors wave as they pass, and the distant sound of children's laughter is carried on the sweet, magnolia-scented breeze.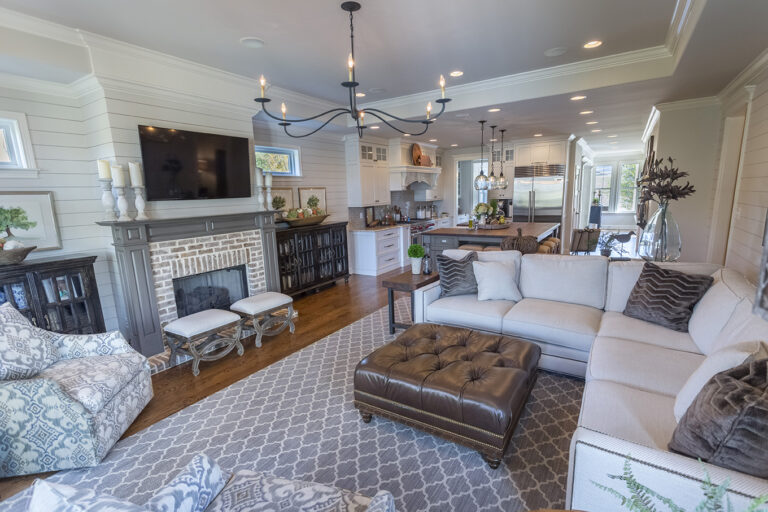 This picture of Southern charm may seem like a dream, but it is truly the reality of living in the Park Place neighborhood, a nine-year-old labor of love that has created a unique lifestyle opportunity right in the heart of Farragut. Park Place is not only a community, it's a lifestyle.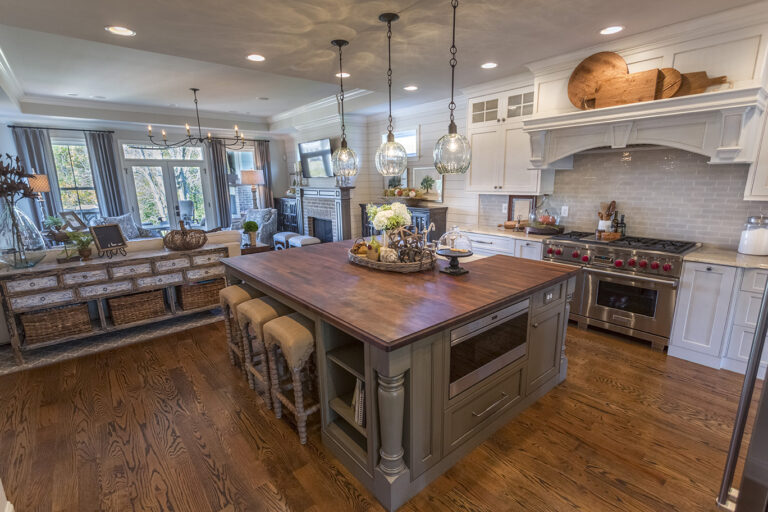 Ideally situated minutes from shopping, restaurants and quality schools, this one-of-a-kind neighborhood still manages to maintain an intimate setting despite its convenience. Beautiful outdoor spaces encourage neighbors to stop and chat and children to run and play. Best of all, landscaping is maintenance free, covered by the Park Place HOA! The houses themselves are without com-pare—Charleston-style with front porches and private courtyards. The builder's workmanship is evident in details like custom railings and tongue and groove ceilings on the front porches and fully modern yet tastefully constructed rooms on the interior. In a world where photo-copy slab homes have become the norm, Park Place is a neighborhood that stands out from the crowd in all the right ways. Christine Belk, a homeowner at Park Place, says, "We love living in Park Place." Their home was beautifully decorated by Victoria Butler, with kitchen cabinets from Wildwood and a black walnut butcher block island by Café Counter-tops. Flooring in all the homes comes from Flooring America, and the appli-ances in each chef's kitchen come from Kitchen Sales. If you are looking for a new home and enjoy the Southern living lifestyle, Park Place is surely the neighborhood for you!