WRITTEN BY PHIL ROULIER
There are certain people in this world whom you admire, not because of any particular unearthly talent, but simply because of their selfless dedication to others. These people do not derive their happiness from any amount of recognition or compensation, but simply by living in the manner that suits them. For Dr. Gayle Roulier, that manner most accurately translates to a tireless dedication to her family, a natural sense of witty charisma, and a thriving career fighting one of the most deadly diseases in the world.
Gayle Roulier first knew what she wanted in a career while attending high school in Dearborn, Michigan. "I always loved math and science classes, and I always knew I would find a career that encompassed the two". Though her baffling love affair with mathematics and science served as her guide in a general sense, Dr. Roulier never seriously considered the medical field until a summer job, where she worked at the medical office of Dr. Pedro Caing, a doctor of internal medicine. After her experience at the office, she decided that medical school was her calling. "Honestly, getting into medical school was the most difficult part" recalled Dr. Roulier "After that things just sort of fell into place". Dr. Roulier received the honor of Magna Cum Laude at Albion College, and as such was swiftly accepted to Wayne State University Medical School in the heart of downtown Detroit. In 1991, she graduated from Wayne State and began a residency in Radiology at Oakwood Hospital in Dearborn, Michigan. After her Residency ended, Dr. Roulier decided to follow her career path south to Pittsburg, where she was granted a Fellowship in Woman's Imaging. This is where she began her focus on Radiology, a calling that would last her the rest of her life and guide her future career.
Two years later, she found a wonderful opportunity in Knoxville TN at Vista Radiology (which was then known as Fort Sanders Radiology). There, she thrived as a young radiologist, and soon was granted a partnership, which she accepted in 1998. Little did she know, Knoxville would be the place where she would most call home, and a place where she would see her career thrive in a way she never imagined. Dr. Roulier went on to specialize in the detection of breast cancer, and has become one of Knoxville's leading authorities in this field. She currently works at the Thomson Breast Care Center in downtown Knoxville, helping women diagnose and treat breast cancer on a daily basis. When asked about her career choice to go into radiology, and more specifically breast cancer, Dr. Roulier smiled. "My career has been extremely rewarding… its very satisfying to know that you've played a major role in saving another person's life. My job is constantly giving back to me."
Though Dr. Roulier's passion for medicine had directed her to apply to medical school, some of her family were not as excited about her career aspirations. Having come from a very traditional Italian family (which to this day still boasts the most delicious pasta sauce recipe on planet earth), Dr. Roulier's grandparents were unnerved at the thought of their granddaughter becoming a doctor. "They were just worried that I wouldn't have time to settle down and have a family with all the work from medical school" Dr. Roulier laughed. Oh how wrong they were….
Dr. Roulier has not only had a very busy and successful professional career, she has, by all accounts, exceeded in her personal life too. After marrying her husband David in 1991, Dr. Roulier had her first son, a striping young lad named Philip. Two years later, her second son Joseph was born. Two years later, her third. This process repeated itself a few more times, and today Dr. Roulier boasts 5 boys ages ranging from 14 to 24.  Even though she finds herself brutally outnumbered by the males in the house, she is extremely proud and happy with the family she has raised.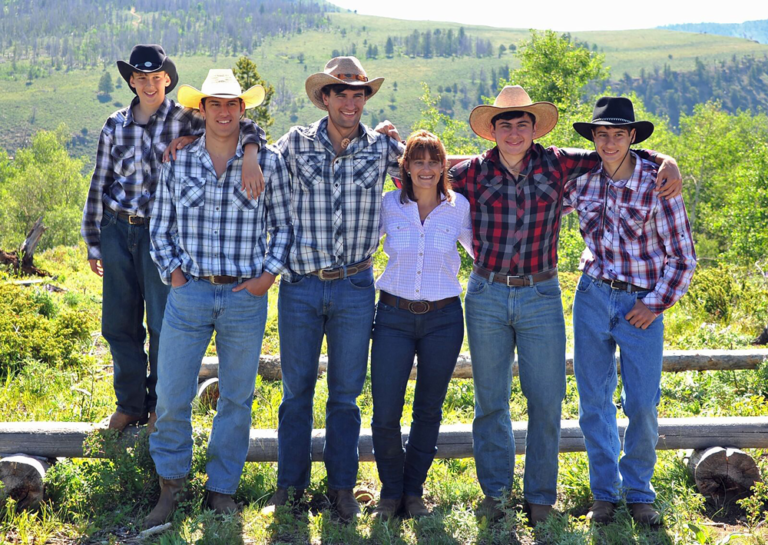 Today, only two of those boys are still at home, but as any mother will know two boys is plenty to keep one busy. Despite all the hustle and bustle of raising a family, Gayle has always presented an air of selflessness, putting the needs of her family before herself. This selflessness transcends her personal life. Professionally, in a continuation of her spirit of giving, Dr. Roulier conceived and started a weekly multi-disciplinary Breast Clinic at the Thomson Cancer Center, a place where newly diagnosed patients can receive timely, coordinated, and specialized cancer care. This clinic is unique in Knoxville, and has been running since 2001.
All in all Dr. Roulier has had a busy yet gratifying life, a life in which there is hardly a dull moment. Whenever she does find a moment (somewhere in between going over treatment options for a woman with breast cancer and the unforgiving load of laundry her boys manage to accumulate) she finds solitude in long distance running or immersing herself in a new book. Though she is unaware of what life holds in store for her in the future, Dr. Roulier knows it is the subtle beauty of life that makes it truly worth living, and that has always been enough to fuel her truly courageous and kind spirit. To the untrained eye, Gayle Roulier might seem like an ordinary citizen of the Knoxville; but to her countless patients and loving family she is more than that, and all that have truly known her will find that she is a woman worthy of praise. You will find, however, that to Dr. Gayle Roulier any praise from those around her is quite unnecessary. They have already given her everything that she needs.