Legendary Steak Done Right
Born of fire, tested by ice, confirmed by legions of loyal guests each day, Longhorn Steakhouse has grown to become the undisputed home of steak done right.
We strive to be the best steakhouse in everything we do. Bold flavors from our grill masters like the Flo's Filet or our signature entrees like the Parmesian Crusted Chicken make us legendary here in Farragut, Tennessee. Our menu includes Longhorn fresh cut salads and Steakhouse burgers.
Join us here for a mouth watering experience at our Farragut location and don't forget to join our Longhorn eClub to get a free appetizer like our Firecracker Chicken Wraps.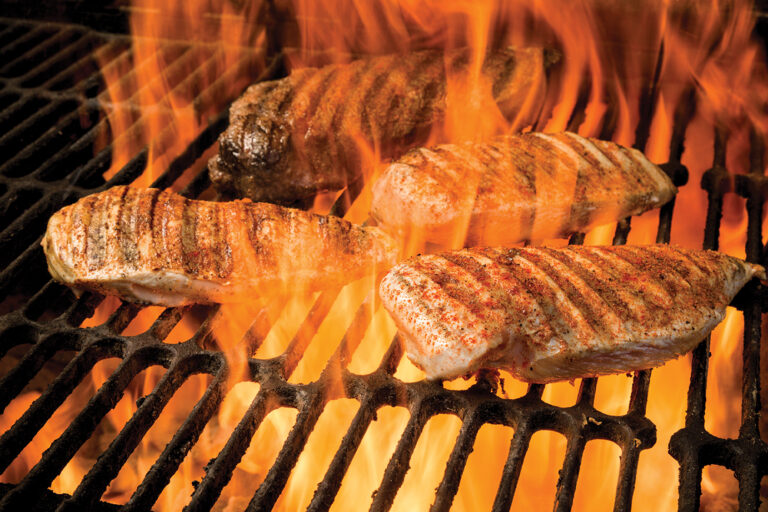 Longhorn's Sierra Chicken
We know that spring can be a great time for light and delicious meals off the grill. Here is a favorite that is sure to delight the palate and give you the taste of a cool spring day with fresh herbs and garden grown ingredients.
Recipe:
4 Fresh Boneless Chicken Breast
1 Cup. Diced Fresh Tomatoes
TBL. Chopped Garlic
1/4 Cup. Chopped Fresh Basil (1/4" pieces)
1/2. Cup. Extra Virgin Olive Oil
1 Tsp. Sea Salt
Steamed Brown or White Rice
In a separate bowl, mix the tomatoes, garlic, basil, olive oil and Sea Salt and let stand for 4 hours.
When ready for service:
In a sauté pan, sauté the tomato mixture until the tomatoes are hot yet not yet soft. Put aside. Next: Season Chicken to taste with seasoning salt. Grill until done (165°). Place the grilled chicken on top of the rice. Pour the hot tomato basil mixture over the top and serve.
Savor the taste of the fresh tomatoes and basil with the hint of garlic and the juicy grilled chicken with rice. Light and deli- cious.
In the event you are wanting to just enjoy the day however, come and let us cook for you at Longhorn Steakhouse of Farragut any time you want the experience and taste of an expert grill master.