Nearly every evening after practice, as the players head home, FHS softball coach Nick Green stays behind to maintain the field. You can find him mowing the grass with his John Deere lawn mower, getting the dirt ready, raking the field, or planting new grass, according to Senior Shortstop Ava Guzowski.
"Is that normal for coaches to do that?" our reporter asked her.
"Not really," Ava said. "Nothing's required, but he likes the field to be top notch."
She continued, "He takes a lot of time teaching us, and he takes really good care of the field and the facility and everything, and he gives so much time to us and just to make the team the best he can make it… He has a lot of confidence in his players… which I feel you need as a coach."
Starting Pitcher Emma MacTavish said about Coach Green, "He's very smart. He knows a ton about the sport."
Coaches are stereotyped as high energy and intense, but Coach Green's style couldn't be more different. Both Emma and Ava described his coaching style as laid-back, relaxed. He's not the kind of coach who would yell at them for a mistake.
For over a decade, Coach Green has taught players from age six through high school. For a lot of these girls, he's watched them grow up. When asked about former players who had gone on to play in college, he knew all their names offhand, as he has continued to be a friend and mentor to many of them. Some of his earliest players have gone on to marry—Coach Green is often invited to their weddings—and have kids, and he's even coached the daughter of one of his former players.
However, it isn't just Coach Green's dedication to the team that makes the FHS softball team special but also the dynamic between the players.
"We're just a family," Emma said. "We get along so well. There's no drama… We love each other." Emma's mom talked about how the girls will congratulate and encourage each other, recognizing softball as a team sport, not a platform for each girl to show off her individual skills.
"They're not rivals; they're teammates," said Emma's mom.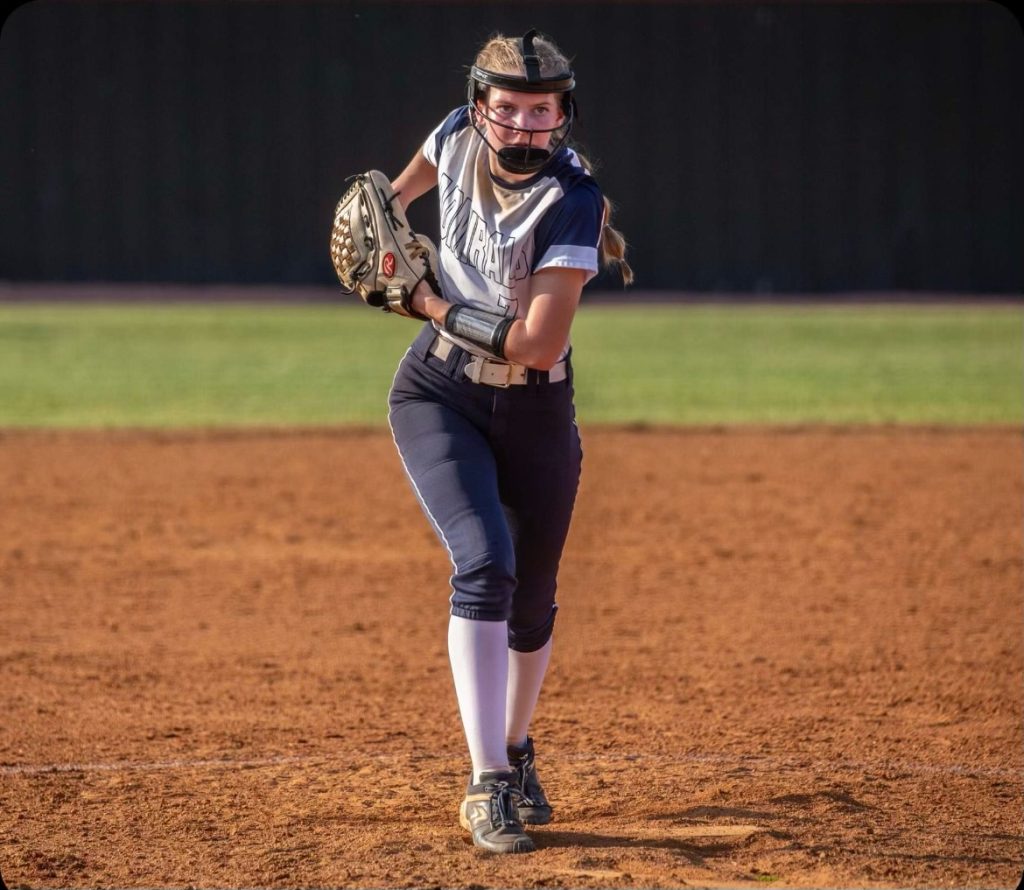 When asked about her favorite memories from her time playing softball, Emma described the simple joy of the team hanging out before a game, "eating hamburgers and jamming out to music." She said, "We like to have a little bit of fun, but we're also a very focused team… We're all pretty competitive."
The FHS softball team won the State Championship in 2021 and 2022. Emma described their victory: "It was crazy, just unbelievable to think we could have done something like that… We all ran out into a big huddle on the pitcher's mound, just jumping up and down. It was so much fun… I felt so lucky to be a part of this team."
Likewise, Ava said, "It was a high-pressure game cause we didn't score till the end, but once we did, it was kind of relieving. It just felt like all the pressure was off, almost like we were on top of the world… It was a very accomplished feeling knowing that all of our hard work finally paid off."
Will the team be able to live up to their success of the last two years in this upcoming season which begins on March 13? They have high hopes, but something tells us that—whether they win or lose—this will be a good year for the FHS softball family as they simply enjoy their time together.